Christmas is Coming - Are You Looking After Yourself?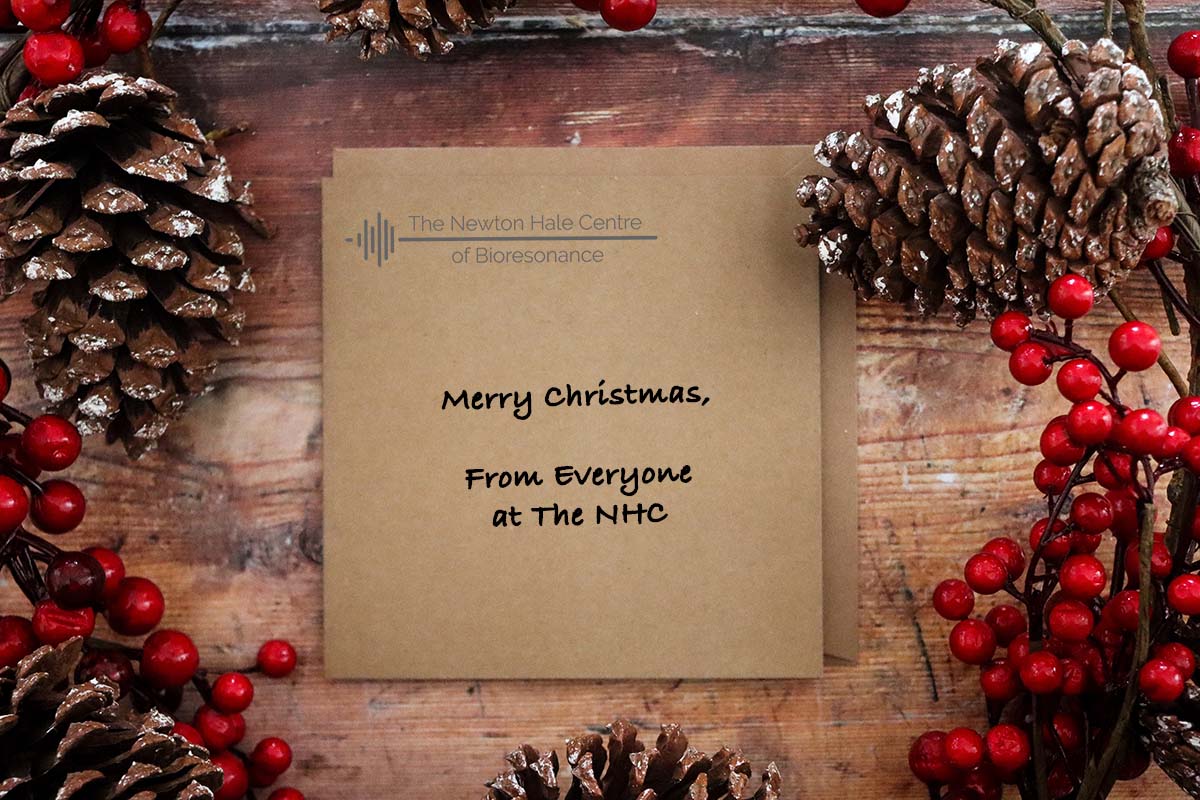 As we get ever closer to Christmas, life becomes about family and being thankful for what we have. For many, this is a sigh of relief that they've got good health, but if you're not one of those people, why aren't you taking a more proactive stance regarding your health?
If you need to take care of yourself and want the best chance of being healthy, you can do so by looking at the NHC bioresonance therapy as a solution. It offers a wide range of benefits and it's a great option to consider for undetected, undiagnosed or long-term ailments.
Here to Help
Here at the NHC, we're here to help tackle a wide range of issues that afflict the mind, soul and body. Bioresonance is made to help with a lot of general problems that people run into over time.
Your body is constantly producing energy and absorbing it. This is a natural energy that flows through the universe, and the body maintains a healthy balance of these energies every day. However, if that balance is disrupted, then you can find a lot of illnesses and problems that can develop. Bioresonance is how we fix that!
Subscribe For Bioresonance Info & Updates!
If you have an interest in learning more about bioresonance and would like more exclusive information, subscribe to our NHC Updates newsletter now.
Being Safe This Christmas
It's important this Christmas to focus on healing yourself. If you or a loved one aren't well, it can put a dampener on what should be a happy, joyful time.
Bioresonance can help to make sure that you approach 2022 as a whole with good health and optimism for the future. It's vital to put yourself first in a world that doesn't encourage self-care. Life can be draining, especially if you're running around all the time, trying to get things done and getting worn down at the same time.
Check Out What We Offer
Bioresonance has a lot of practical applications, and it is something you should look into. We've talked in the past about some of the things that bioresonance can be used for, and here are just a few of the examples:
As you can tell, we're good at covering most things with bioresonance. Truthfully that's the power of what we offer - it isn't restricted by any of the typical issues or roadblocks that modern medicine might have. Because it's an all-natural therapy, the NHC can really impact your health and wellbeing in a really positive way.
Wishing all our past, current and future clients a very Merry Christmas
Ultimately, bioresonance is one of those things that people would be wise to look into because it has so many applications. We know how important it can be for you to experiment, and get the best possible options, and that's why we've worked hard to ensure that we can help you this Christmas. Give yourself or a loved one the gift of healing, and try bioresonance for yourself. We're more than happy to answer any questions you've got about what we can do for you, so get in touch today and ask about what we've got on offer!


We look forward to helping, guiding and supporting you to a healthier, brighter 2022.


Caroline & Rob - The NHC Founders.



The Newton Hale Centre of Bioresonance
As you can see, there are a variety of different benefits to choosing bioresonance. So, if you have an issue that you think it could help you with, then why not book in for bioresonance therapy with us? Call us at any time on
01244 911 999
, if you have any questions or enquiries and don't wish to chat right now - then always feel free to
message us here
- we are happy to offer you a quick, non-intrusive health check completely free of charge.